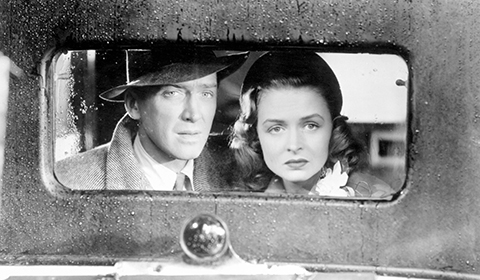 * 25% discount is applied on the purchase of 2 or more tickets.

* Guests who do not have a Vaccination Card (double vaccination is mandatory) or a PCR test result made at least 48 hours before entering the event area will not be admitted to the event area.

* Please do not forget to read the "Event Notes" section before purchasing your ticket for details such as transportation, health measures, event venue, etc.

Kundura Cinema ends its 2021 program with the screening of It's A Wonderful Life, one of American Cinema's 100 greatest films and a timeless holiday classic. Frank Capra's 1946 film is going to be screened with its 2019 restored 4K resolution copy.

Adapted from Van Doren Stern'in story, "The Greatest Gift", It's A Wonderful Life tells the story of George Bailey, who is the last man standing between the people of Bedford Falls and Mr. Potter, the stingy rich villain who wants to run the entire town. A sum of lost money and Mr. Potter's schemes puts Bailey on the verge of suicide on a Christmas eve, only to be saved by a graceful angel, Clarence.
The good deeds of a single person can touch many lives; It's A Wonderful Life conveys this inspiring message through a heartwarming story, offering a highly entertaining, magical experience from Hollywood's Golden Age that defies the test of time. With period's famous actors James Stewart and Donna Reed in the leading roles, this Christmas classic has gathered five Oscar nominations as well as a Golden Globe win in best director category for Mr. Cappa.

| | Event Name | Venue | Date | Status | |
| --- | --- | --- | --- | --- | --- |
| | IT'S A WONDERFUL LIFE | Kundura Cinema | 24.12.2021 21:30 | Past Event | |
| | IT'S A WONDERFUL LIFE | Kundura Cinema | 25.12.2021 21:30 | Past Event | |
| | IT'S A WONDERFUL LIFE | Kundura Cinema | 26.12.2021 16:30 | Past Event | |