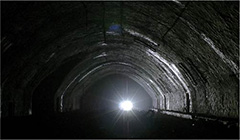 Slovenia, Croatia, Germany / 2016 88' / Colour and B&W
Slovenian, Serbian, Croatian, English with English and Turkish sub.

Director | Žiga Virc
Screenplay | Bostjan Virc, Ziga Virc
Cast | Slavoj Zizek, Josip Broz Tito, John F. Kennedy

Receiving numerous positive and negative criticisms after its premier in 2016 at Tribeca Film Festival, the documentary Houston, We Have A Problem! By Slovenian director Ziga Virc is about an event hovering between reality and urban myth during the Cold War with an intense space race, namely "the space program exchange" that allegedly took place between the US and Yugoslavia.
| | Event Name | Venue | Date | Status | |
| --- | --- | --- | --- | --- | --- |
| | Houston, We Have a Problem! | Kundura Cinema | 23.11.2019 16:00 | Past Event | |
| | Houston, We Have a Problem! | Kundura Cinema | 07.12.2019 16:00 | Past Event | |
| | Houston, We Have a Problem! | Kundura Cinema | 21.12.2019 16:00 | Past Event | |