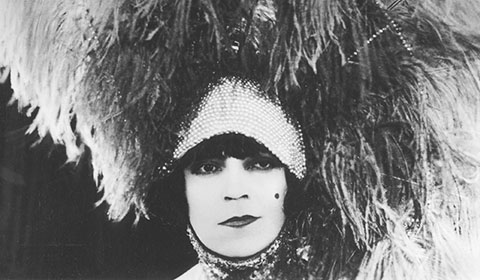 "She taught me everything I know." Greta Garbo

Kundura Cinema's silent film program Women Pioneers in Cinema, which invites audiences to remember and discover the women from the history of cinema through their work and creativity, offers a selection of films starring the Danish actress and producer Asta Nielsen, the silver screen's first international star.

Seven films that shaped the career of Asta Nielsen, who started as a star in cinema in 1910, played passionate, free and brave women despite expectations and whose films were frequently censored due to her performative acting that disrupted social codes, will be screened with restored copies and live music.

The selection, curated by writer and film critic Pamela Hutchinson, includes "Afgrunden / The Abyss" (1910) in which Asta Nielsen caused an international sensation with her provocative performance and "Hamlet" (1921), the bold gender-bending Shakespeare adaptation.
| | Event Name | Venue | Date | Status | |
| --- | --- | --- | --- | --- | --- |